The Unfinished Wyrm
the romantic tale of a young woman's journey to discover – and accept – her place in a brutal, beautiful world torn apart by war
Edith Shepley looks like a Wyrm.
She takes after her father, whoever he was, but that doesn't change things. She is a proper Folk lady nonetheless, trained from the cradle to govern as Baroness of Ewert someday. And she knows her duty.
Now a woman at sixteen years old, Edith must marry and beget Ewert's next heir. She obediently considers suitor after suitor, some sweet, some baffling, some detestable. But the more she sees of her mother's society, the more Edith questions whether she really is a Folk lady. And the more she's stung by its insults, its injuries and injustices, the more she doubts she really wants to be.
There are advantages to being a Wyrm, after all. To begin with, Wyrm girls have much more fun.

Edith Brand has found a home at last, with kith and kin and perhaps even love, but she's living a lie, and more and more people know it. Still haunted by a mysterious history full of Wolves, Wolves, and more Wolves, Edith musters her courage and takes every opportunity to learn the truth about her father and herself – and it is a truth even more terrible than she feared.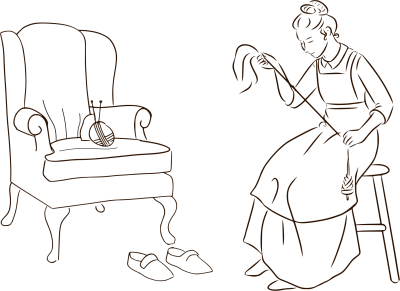 After years of running from her father's secrets, hiding behind false names, Edith has finally made peace with her true self. Now, she must work – and quickly, for she still has her own secrets, and one of them is starting to show.
Alas, not everyone is glad her father left such a determined heir – and even less glad about what sort of heirs she might leave. While Edith struggles to weave the war-torn Trothlands together again, other, brutal, hands work against her. On the very cusp of peace, with all her fondest dreams finally within reach, Edith learns her battles have only just begun.

Arden Brooks is a writer, knitter, and proud alumna of UC Davis, where she earned a bachelor's degree in Linguistics. Sidelined by chronic illness, Arden turned her hand to fiction and poetry after her children were born to maintain some thin tether to the adult world. Now Arden is the author of The Unfinished Wyrm, the first installment of which, The Purpose of Miss Shepley, won a 2017 Watty award. Arden currently lives in western Washington, where she enjoys dragging her husband and children to woods and historical sites of all kinds. Her favorite siege engine is the trebuchet.